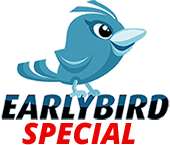 | | | |
| --- | --- | --- |
| Retail | Discount | You Save |
| $7999 | $66.88% | $5350 |
In a Nutshell
The first massage chair engineered to help fix your posture, reduce pain throughout your entire body, and help you fall asleep.
Fine Print
Limit 2 per customer: Any orders greater than 2 will automatically be refunded. Shipping is FREE in the Continental US. Delivery to Alaska, Hawaii, and Canada is $850, but for the month of July we only charge $450.

Warranty: All of our chairs come with a 3 year warranty included, and if you have any problems with your chair, we will send technicians to come to your home to fix it completely FREE.**

The price is heavily discounted for the month of July. Purchase now while prices are still low. Every 2 weeks the price will increase because our supplies are very limited. Enjoy the deals and call us at (818) 210-4955 with any questions you may have.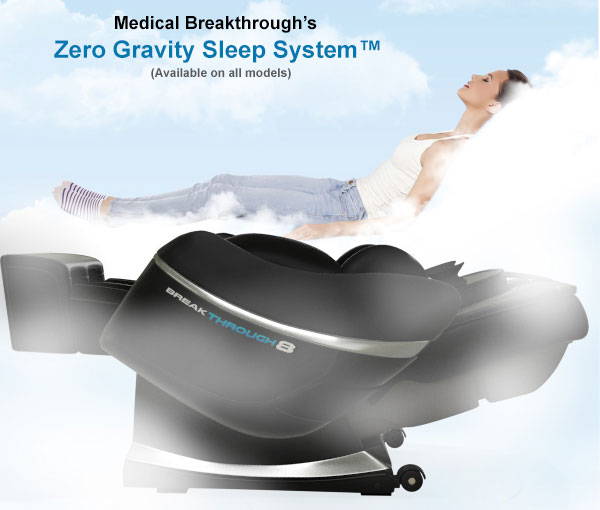 Zero Gravity Sleep Systemâ"¢
Medical Breakthrough's Zero Gravity Sleep System™ is the first zero-gravity massage chair engineered to help you fall asleep. Once you become positioned in zero-gravity by the inflatable air bags, the massage chair will assist you in finding the optimal position for your maximum comfort. Then, it performs a soothing, therapeutic massage to help you drift off to sleep. It's so relaxing it's never been easier to fall asleep in a massage chair.
Full Body Stretch
Stretching daily is an important part of optimum health. Daily stretching can improve energy and balance, relieve pain, and prevent future injury. Because of how beneficial it is for your body to stretch, we have built our Full Body Stretch function into every Medical Breakthrough massage chair. Our Full Body Stretch function holds your hips in place while your legs are pulled down and your back is stretched. Get amazing stretches every single day with our Full Body Stretch function and start reaping the health benefits now.
Quiet Massage
To help you get into the most relaxing mindset possible, we engineered the chair to be extremely quiet. We spent a lot of time sound proofing the motor so you barely hear any noise while you get a massage.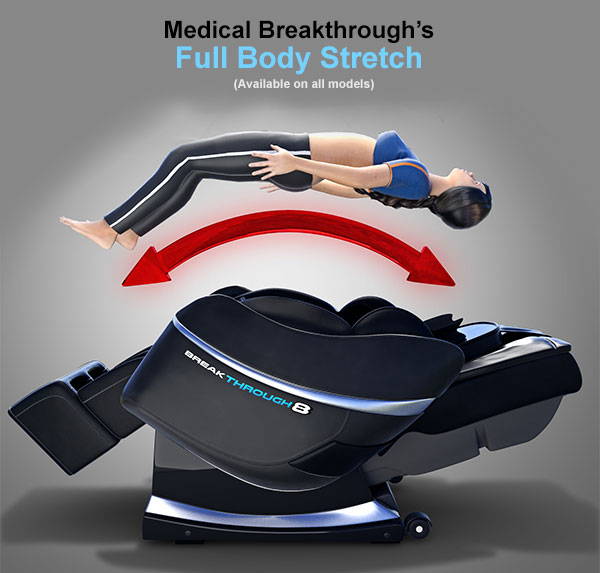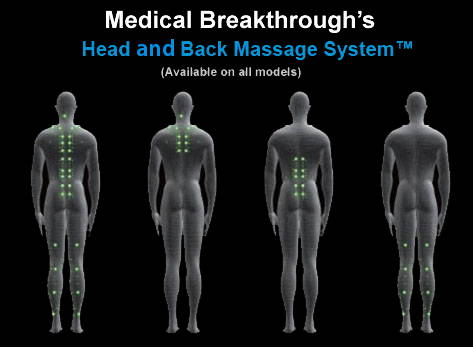 Head to Toe Back Massage Systemâ"¢
Medically, the most important side of the body to massage is the back. To the right, you can see a map of the pain points located on the back of the body. This is why we've spent so much time engineering each one of our chairs to massage your back thoroughly from head to toe. Every Medical Breakthrough chair has been specially designed to target and massage these points, which will make you feel hundreds of times better when you they are given the attention they need.
Engulfed Arm Massage System™
After you try our Engulfed Arm Massage Systemâ"¢, you will never want to live without one. It fully covers every inch of your arms, hands, fingers and finger tips, and massages them from top to bottom, underneath and sideways, all at the same time. Even a real masseuse cannot do all these things at once! This is why you will feel so much better after getting your hand massaged by our Engulfed Arm Massage Systemâ"¢.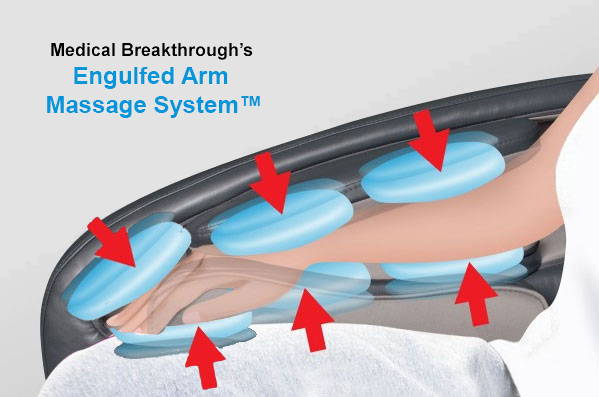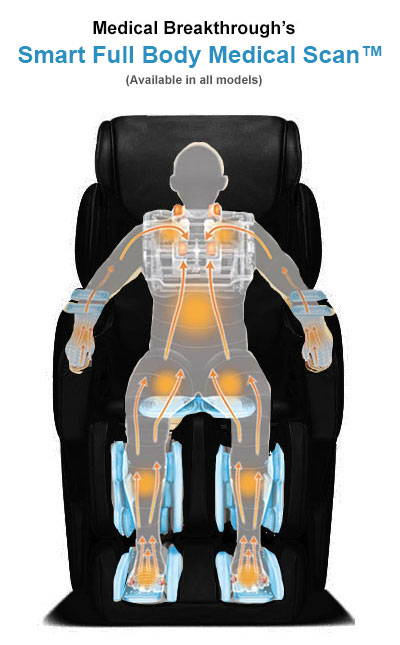 Smart Full Body Medical Scanâ"¢ - Full Body Scan Technology
While many massage chair manufacturers claim that their chairs have body scanning features, most fail to work properly. After scanning your body, their systems may still massage you in the wrong places, causing discomfort and pain. Our highly advanced Smart Medical Scanâ"¢ technology will detect every part of your body, and deliver a targeted, soothing massage. We designed this system with flexibility in mind since everyone likes different kinds of massages. If that is not enough, all Medical Breakthrough massage chairs can be adjusted manually as well. You can adjust the vertical position of the rollers from your neck all the way to your lower back.
Intense Lower Back Rollers
Because lower back pain is one of the most common problems that our customers have, we prioritized finding a way to alleviate their pain. After over 30 designs, we finally developed one of the most powerful lower back rollers on the market. We call them Intense Lower Back Rollers because they are so strong. They can work out the stiffness and kinks in your back that other massage chairs simply can't. Just use it for an hour a day and you will feel like you have a completely new back.
Adjustable Leg Extensions
Our massage chair is designed to fit people of all heights. Whether you are 4 feet or 6 feet 5 inches, we have engineered the chair to match your exact height. Our adjustable leg extensions make it easy to extend or shorten the legs to a position that makes you most comfortable.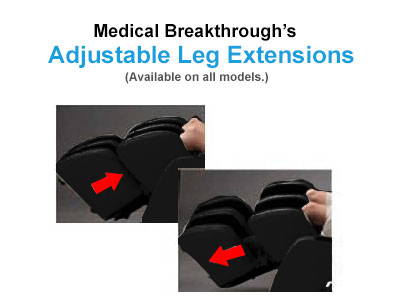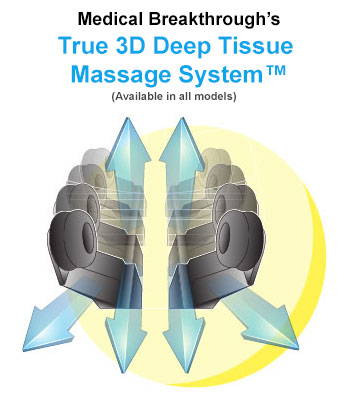 True 3D Deep Tissue Massage Systemâ"¢
Most massage chairs don't really have a 3D massage system, despite their claims. Many don't even know what 3D massage really means, but our True 3D Deep Tissue Massage System™ means True 3D. This means it performs extreme deep tissue massages along your back and around your neck in the shape of your spine. The specially designed massage rollers protrude deep into your neck, back, and lower back to ensure that your whole body can enjoy the healing potential of a massage. Our True 3D Deep Tissue Massage System™ is so effective, you will feel like a brand new person after even the most stubborn stiffness is massaged away.
WHAT DOES MEDICAL BREAKTHROUGH

MASSAGE?
Medical Breakthrough massage chairs have the largest coverage maps, meaning they massage more areas of your body than any other competitor. You can see all of the areas that Medical Breakthrough massage chairs actually massage below:
1. How many boxes does it come in and is it easy to install?
Medical Breakthrough 5 comes in 1 box and is already fully installed. All you have to do is take it out of the box, install the remote and move it to where you want it placed. Then, lean the chair back and start using it. Then it is ready to go.


2. Does the chair come with back rollers?
Yes, this chair has quad back rollers that perform deep tissue massages.


3. Does this chair have a vibrating massage?
Yes, it does have a vibrating massage. You can click on vibrating and the chair will perform a vibrating massage.


4. Do I need to install the remote control holder?
The remote control holder comes with the chair but it is optional. You can install it with a few screws or you can just use the remote control without the holder. It works great bothways.
5. Do the wheels extend out for taller people?
Yes it does. It can adjust to any height that is under 7 feet tall.


6. I'm on the 2nd floor, is this chair hard to bring to the 2nd floor?
It's just one box, if you use a dolly it going to be very easy.


7. Are there rollers at the bottom of the feet?
No there are no rollers. It does foot massage with air bags. Only our Reflexology Foot Massage System which comes with Breakthrough 7 & 8 has rollers at the bottom to massage your feet from every angle.


8. What is the max capacity for this massage chair?
It can hold a max of 300 pounds, other models can handle more.


9. Does this chair massage your hips?
Yes, it uses air bags and vibration to massage your hips.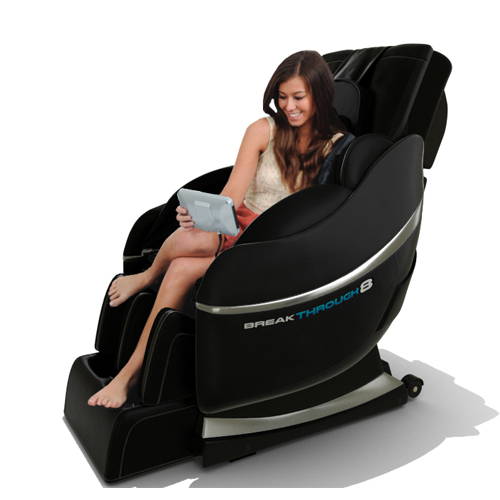 UNCENSORED, UNEDITED, UNFILTERED REVIEWS
To help you decide for yourself how effective Medical Breakthrough 5 is, we have listed REAL, UNCENSORED, UNEDITED reviews, emails and comments from customers who have paid for and used Breakthrough 5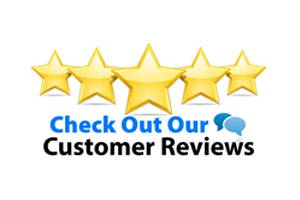 Ellen P., St. Petersburg, Florida
I usually pair Breakthrough's massage with my own facial treatment, light music, and candles. It's my personal paradise spa at home. I find this to be much more enjoyable than actual spas that I have been to.
Sonja M., Akron, Ohio
There is no way I can express how much I am impressed by Breakthrough 5. Even after weeks of owning it, I am still discovering new settings and massage modalities that I have not used. The capabilities built into Breakthrough 5 is impressive.
Kelley F., Toledo, Ohio
I have never felt better mentally and physically. As a long-time user of Medical Breakthrough's massage chair, I can tell you that it really does work. My hypertension problem got significantly better. My posture got better. My advice is to stick with using it. You will see how Breakthrough can change your life for the better.
Evelyn R., St. Louis, Missouri
I have had many bad experience with massage therapists: dirty massage beds, bad locations, overcharing customers. You name it, I have seen it. I put up with it only because I know the therapy was needed for me. However, now that I have this breakthrough massage chair, I have stopped going to my massage therapists entirely. I don't see the point as breakthrough 5 gives me more effective and more professional treatment. No more getting late to appointment. No more overcharges. Simply works!
Lynn B., St. Petersburg, Florida
Absolute the best
I work in an investment firm. Needless to say, our lives are pretty much stressful all the time. Initially, as a joke, one of our colleagues bought Breakthrough and put it in our office "to remind us to relax from time to time.? We weren't really paying much attention to it until some of us used it a few times during lunch break. They found it to be so relaxing that they always fall asleep in it. The would wake up feeling refreshed and ready to tackle the work in the afternoon. Soon afterward, there's always a long line to use it. Last Christmas, we pooled enough money to buy 3 more to satisfy the ever-growing line of the first Breakthrough. I can now say Breakthrough is definitely one of our best investment choices.