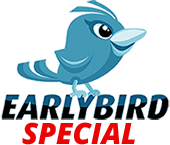 | | | |
| --- | --- | --- |
| Retail | Discount | You Save |
| $1545 | $57.73% | $892 |
In a Nutshell
We worked with several foot doctors to engineer our Medical Breakthrough Podiatrist, a system designed to help heal your feet.
Fine Print
Limit 2 Per Customer. Any order greater than 2 per customer will automatically be refunded. 1 Year Warranty Included. If something is wrong with the device, you can send it back to us and we will fix it for FREE. If you do not want to pay for shipping, you can always pick it up at our Los Angeles warehouse for FREE. In Stock & Ready to Ship.

The price is heavenly discounted for the month of April. Purchase now while prices are still low. Every 2 weeks the price will increase because our supplies are very limited. Enjoy the deals and call us at (818) 233-3303 with any questions you may have.
95% of the people we talk to on a daily basis are in a lot of pain. After working with several doctors to heap heal everyone, we all realized a lot of the pain started with their feet. Foot pain, even when it's minor, should be addressed immediately. Not only can it be a sign of serious health problems, such as diabetes, peripheral neuropathy, and arthritis, if left unchecked, it can lead to even more serious health problems, such as damage to your joints, hips, and spine. This starts a nasty cycle where one injury leads to another, and the body begins to break down.
The average adult takes 4,000-6,000 steps a day, and during an average day of walking, the cumulative force on your feet can equal hundreds of tons. This is how hard your feet actually work, and why it is so important to protect them. They are your first line of defense, and if they fail the rest of your body can be damaged, complicating future recovery, and in some serious cases leading to permanent disability which requires surgery.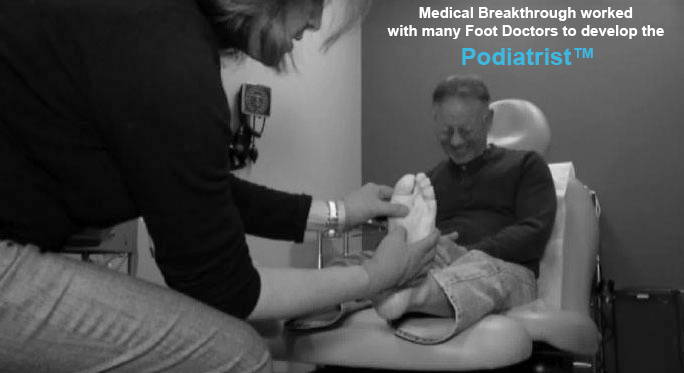 At Medical Breakthrough we believe that no one should have to live with pain, and after working with several podiatrists, we realized that helping people keep their feet healthy was essential to the overall health of the rest of their body. All of us agreed that proper foot care was a top priority. That's why we spent the last 5 years working to develop a system to help heal your feet.
We tested all of the foot massage devices on the market. Most of them just massage your feet, and none of the companies that had developed them had worked with foot doctors before. These massage devices don't do anything for you medically. Although developing a system to help care for your feet took a lot of time and resources, which we didn't really have, we felt like it would help so many people avoid disability and surgery, we had to do it. We paid several podiatrists and worked with them closely to come up with a foot massage system that podiatrists themselves would use.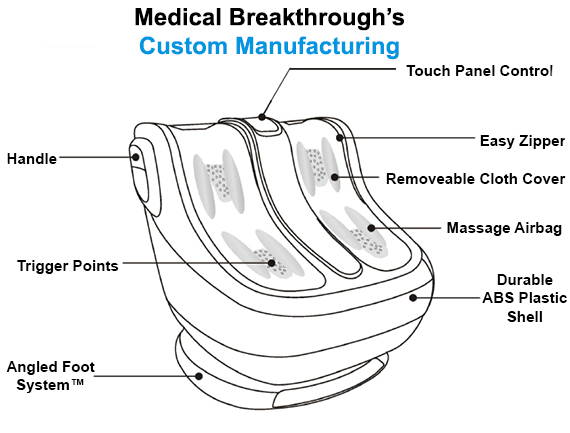 Custom Manufacturing
After working with so many podiatrists who said that other foot massagers on the market were not helpful, we realized that the Medical Breakthrough Podiatrist had to be designed from scratch. This means that there are many great features for you to enjoy. The outer shell includes a sturdy handle, so you can carry the Medical Breakthrough Podiatrist anywhere you want and relieve foot pain on the go. So whether you are going on vacation, or going to work, you can bring the Medical Breakthrough Podiatrist with you anywhere you go to get immediate pain relief. The luxurious cloth covers are easily removeable so you can wash and keep your foot massager clean. The Easy Zipper was specially designed to minimize snagging. An intutive touch panel control allows you to adjust your massage settings with just a touch of a button. The durable outer shell is made of durable ABS plastic, which can last almost a lifetime of usage... Yah, we put a lot of thought into this breakthrough.
Reflexology Foot Massage Cycle™

According to the Harvard Health Publication of Harvard Medical School, the #1 way to fix foot pain is through foot massage. Massages improve circulation, stimulate muscles, reduce tension, and alleviate pain. Blood circulation is the best way to get all of the benefits you need, but circulation won't occur unless muscles are stimulated. Muscle stimulation occurs most effectively through reflexology.

Unfortunately, most foot massagers on the market don't have reflexology therapy. Dr. William H. Fitzgerald, the father of reflexology, had his research and findings spread throughout the entire world and has been used for the better half of the century. That's why we included the Reflexology Foot Massage Cycle in the Medical Breakthrough Podiatrist™. What this will do is perform refloxology therapy massages over nearly every inch of your foot, something that most other foot massagers can't do.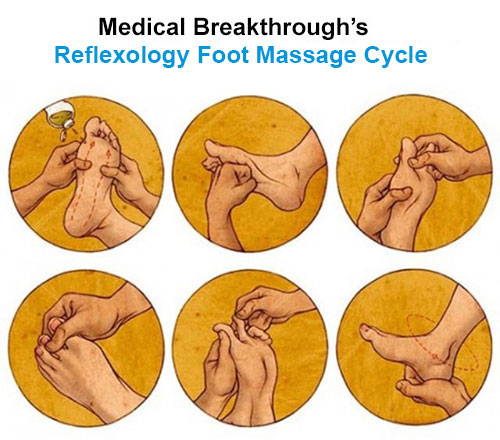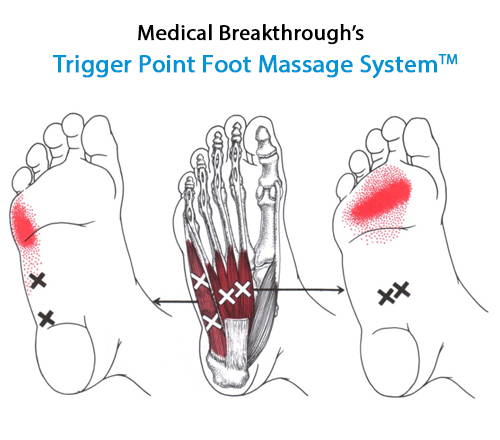 Trigger Points Massage System™
Damage to our feet is inevitable and a result of everyday use. A lot of products are manufactured to help relieve pain from years of damage done to our feet from simply walking, but most fall short of the mark. Medical Breakthrough's Podiatrist™ is designed to target the most important parts of your feet with our complex 3D Roller system. by hitting the trigger points you use on a daily basis our system helps heal the foot where it's needed most.
Angled Foot System™
The Medical Breakthrough Podiatrist™ was designed with your convenience in mind so it can be used it anywhere. Whether you are sitting at your desk while working at a computer, or you are just relaxing in your favorite chair, you can tilt the angle of the Medical Breakthrough's Podiatrist™ to fit your specific seating needs. This means that no matter where you choose to get a foot massage, you will be comfortable as you get a fantastic foot massage.
A foot massage is a very satisfying experience and there are numerous reasons to want or need one. Whether you seek to be free of foot pain, are interested in the health benefits, or you do it for the relaxing aspects, it usually starts with a reason but becomes a pleasant activity that you can't do without. With Medical Breakthrough's Podiatrist™, you can free your feet of any discomfort or treat yourself for a massage in the comfort of your own home from a massager that emulates the techniques used by chiropractors and massage therapists.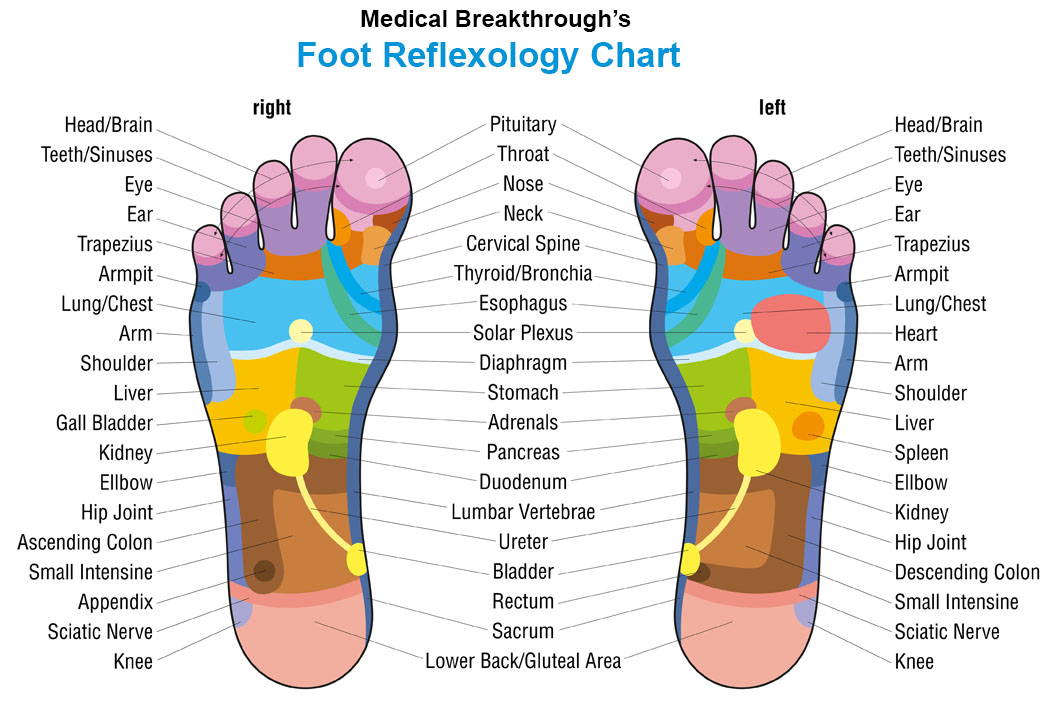 Ignoring pain can cause greater health issues, and can further keep you from experiencing a better quality of life. Enjoy the soothing benefits of a professional-quality foot massage right in your own home.
MEDICAL BREAKTHROUGH'S PODIATRIST ENGINEER -

MY STORY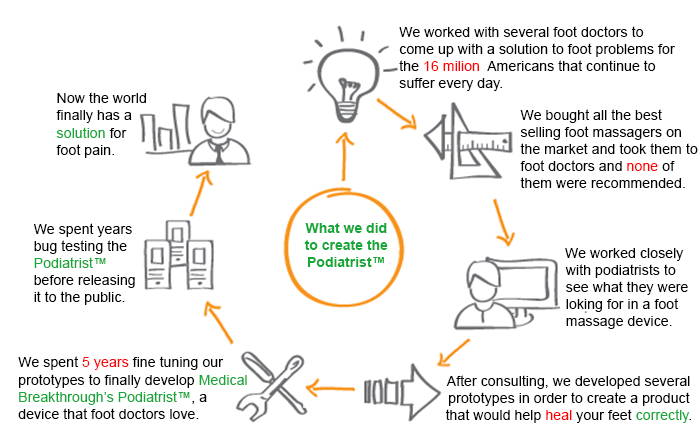 My name is Peter Corwin, and I am the lead engineer for Medical Breakthrough's Podiatrist™. I was put in charge of this product due to my own personal history with foot pain. When I was just 10 years old, I was diagnosed with Legg-Perthes disease. This is a genetic illness that causes the femur to decay inside the body. The bone eventually regrows on its own with this illness, but unfortunately for me, by the time I was diagnosed it had grown out of my hip socket. The only solution? Surgery, and lots of it.

It took me two operations and an L-bracket bolted into my femur to fix the problem, and by the time I was 12 years old I had been in a body cast twice. I eventually recovered to the point where no one would ever guess that this terrible thing had happened in my early childhood, even running for varsity track and field in high school, but this road was certainly not pain free.
As a result of the operations happening when I was so young, my bones didn't grow normally, and my right leg is about a quarter of an inch shorter than my left. The body is a delicate system, and walking is actually an extraordinarily complicated task, so a single problem often leads to a much larger one. My naturally uneven stride led to foot and knee problems, posture problems, and muscle problems. Due to one bad leg, I ended up with tendonitis in both legs as well as foot problems in both my feet by the end of high school.
I've had a lot of experience with physical therapy, electrical stimulation to rebuild atrophied muscles, and various supposed foot cures, particularly massagers. Most of those massagers didn't do anything. Some felt good on my feet during the massage, but I never noticed any improvement in my overall physical health or a true reduction in pain. As a young child who just wanted to be pain free, I distinctly remember how upset I felt when none of these devices worked. Painful feet have a severe impact on life—I had to be heavily motivated just to walk somewhere because the pain was so bad. I tried to keep this feeling in mind as I worked on Medical Breakthrough's Podiatrist™—no one should have to feel like I did.
The reason why I worked so hard on the Medical Breakthrough Podiatrist™ is so that you can start healing your feet today because when you take care of your feet, you take care of your whole body.
MEDICAL BREAKTHROUGH PODIATRISTS

SEEN AROUND THE WORLD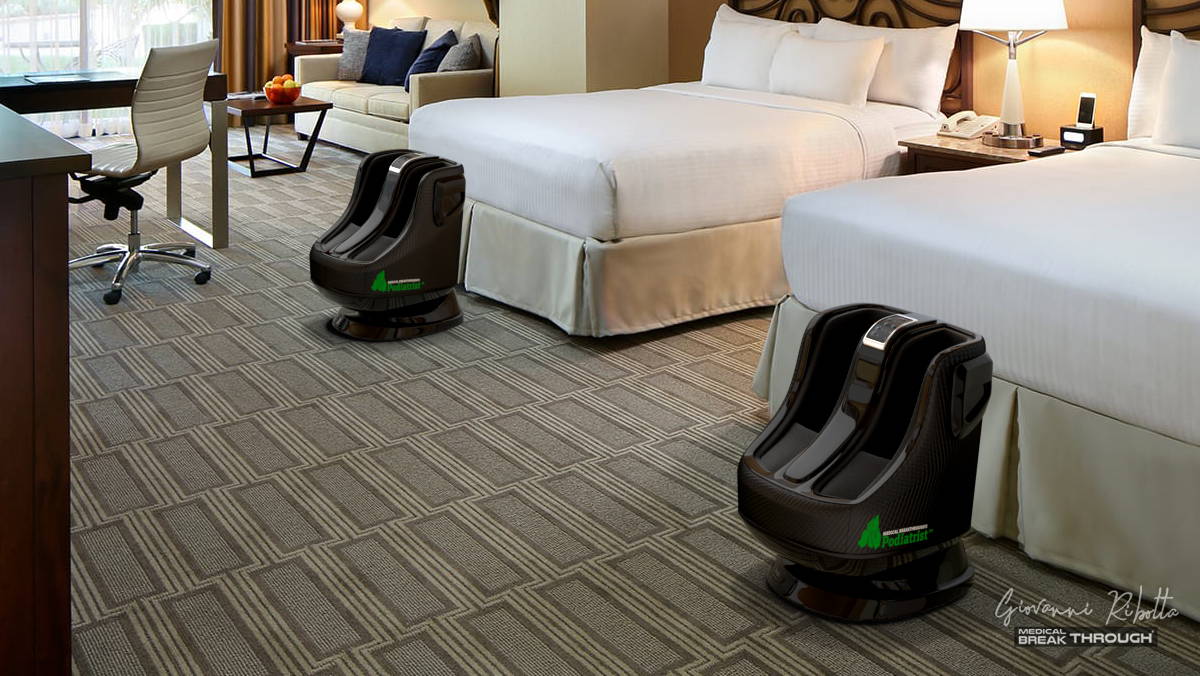 Medical Breakthrough's Podiatrist™ in a Palm Spring Hotel*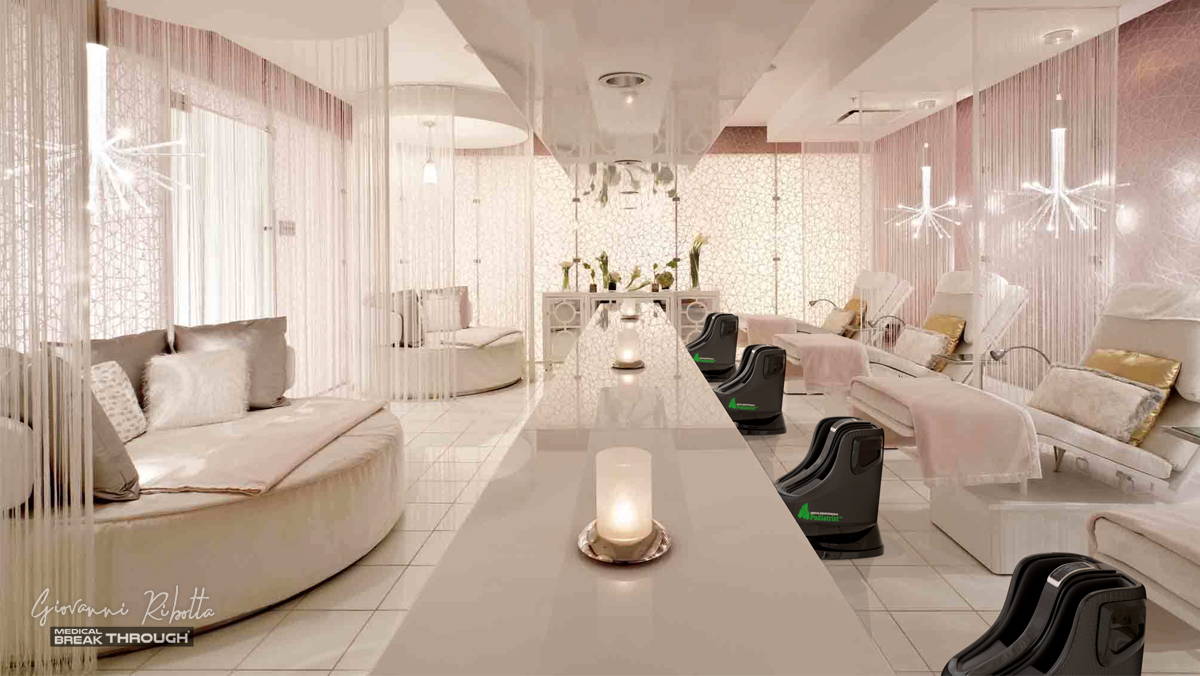 Medical Breakthrough's Podiatrist™ in a Los Angeles Hotel*
Medical Breakthrough's Podiatrist™ in a Bedroom Showcase in Norway*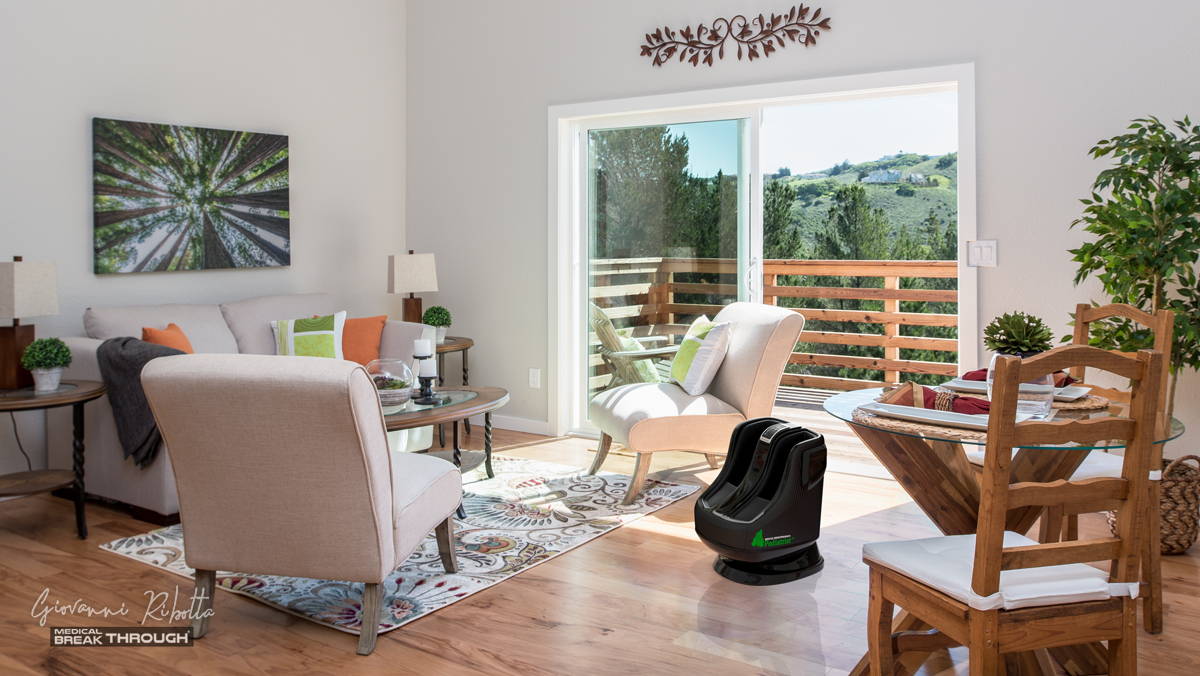 Medical Breakthrough's Podiatrist™ in a Living Room Showcase*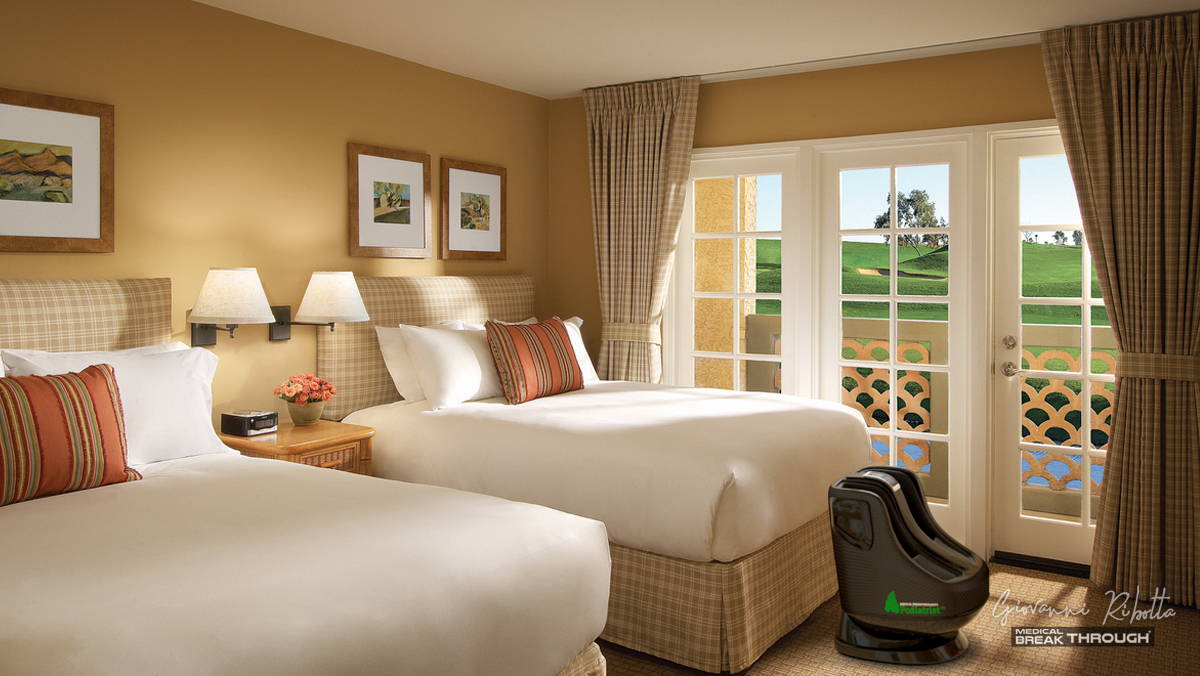 Medical Breakthrough's Podiatrist™ in an Arizona Grand Resort*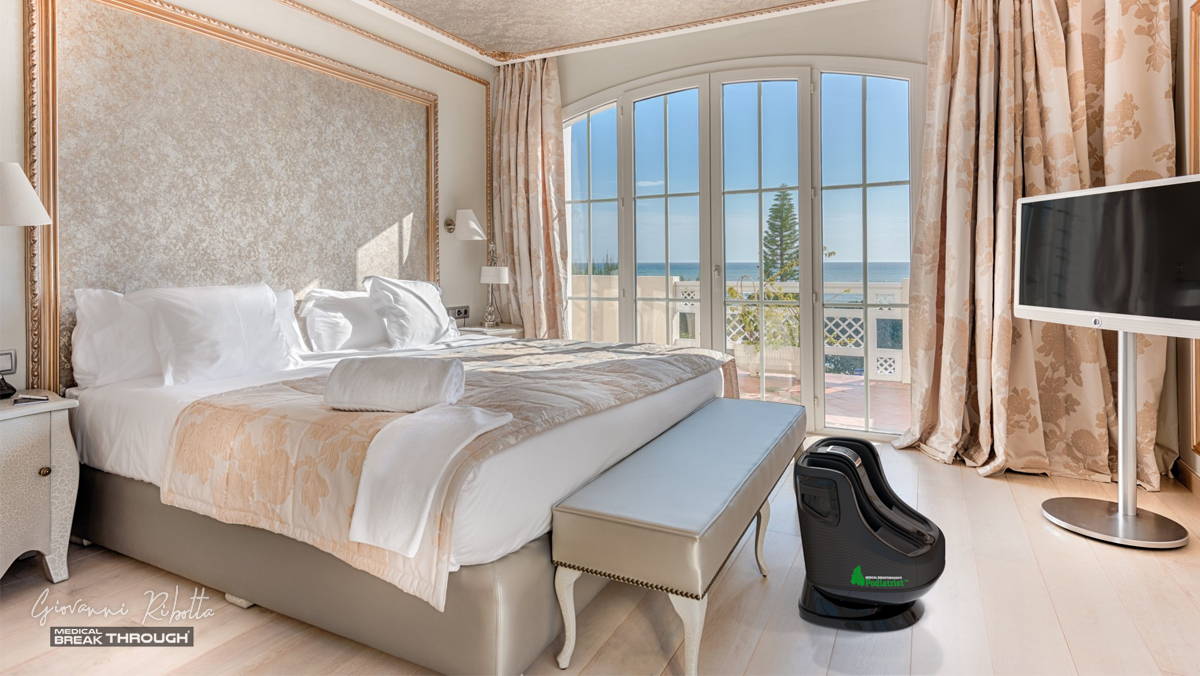 Medical Breakthrough's Podiatrist™ in a Grand Luxury Suite in Madrid*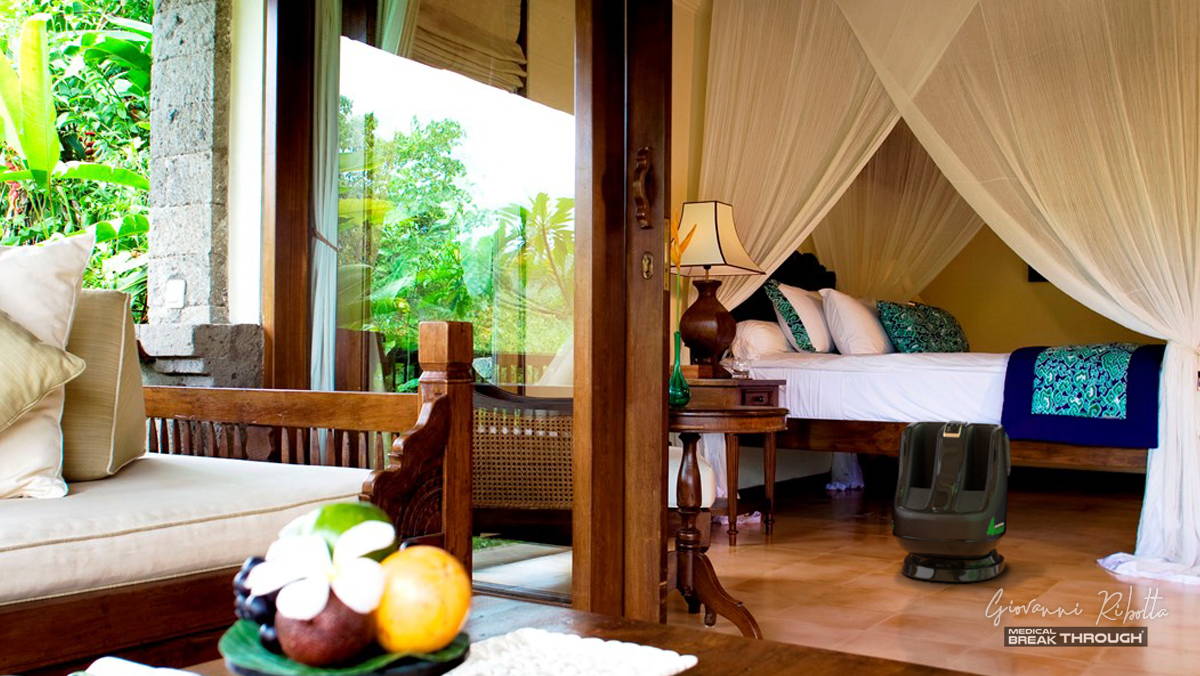 Medical Breakthrough's Podiatrist™ in a Wedding Showcase in Indonesia*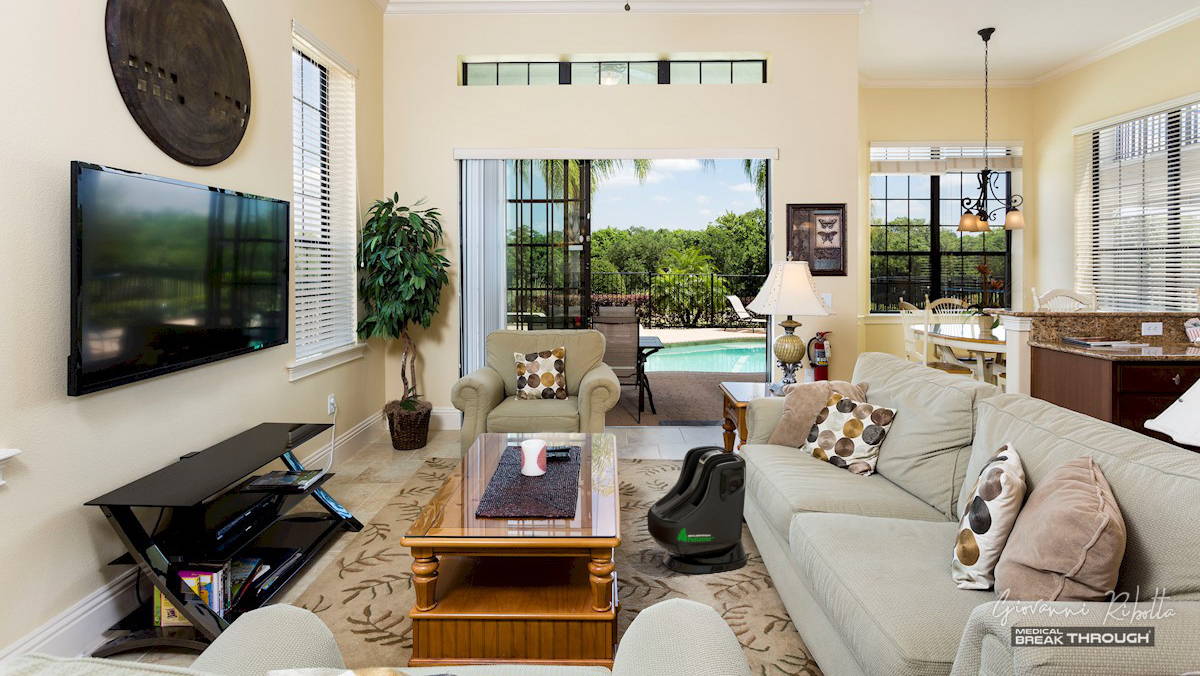 Medical Breakthrough's Podiatrist™ in a Luxury Rental Home*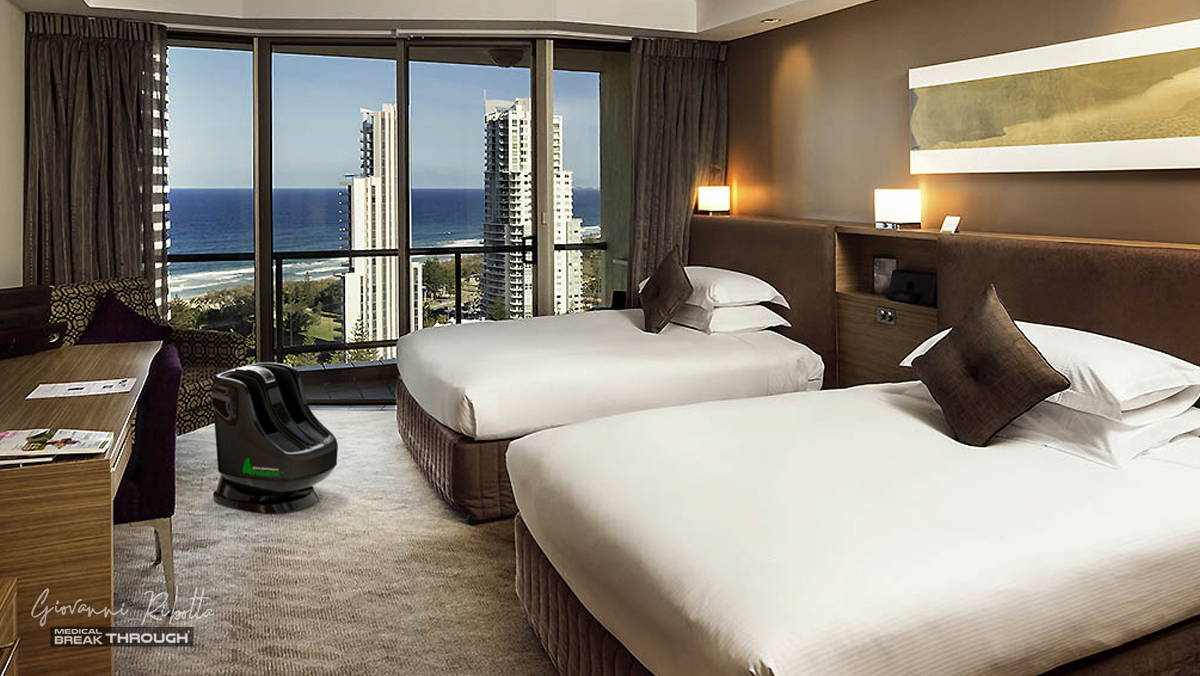 Medical Breakthrough's Podiatrist™ in a 5 Star Resort in Australia*
CUSTOMERS WHO PURCHASED THIS PRODUCT, ALSO PURCHASED :